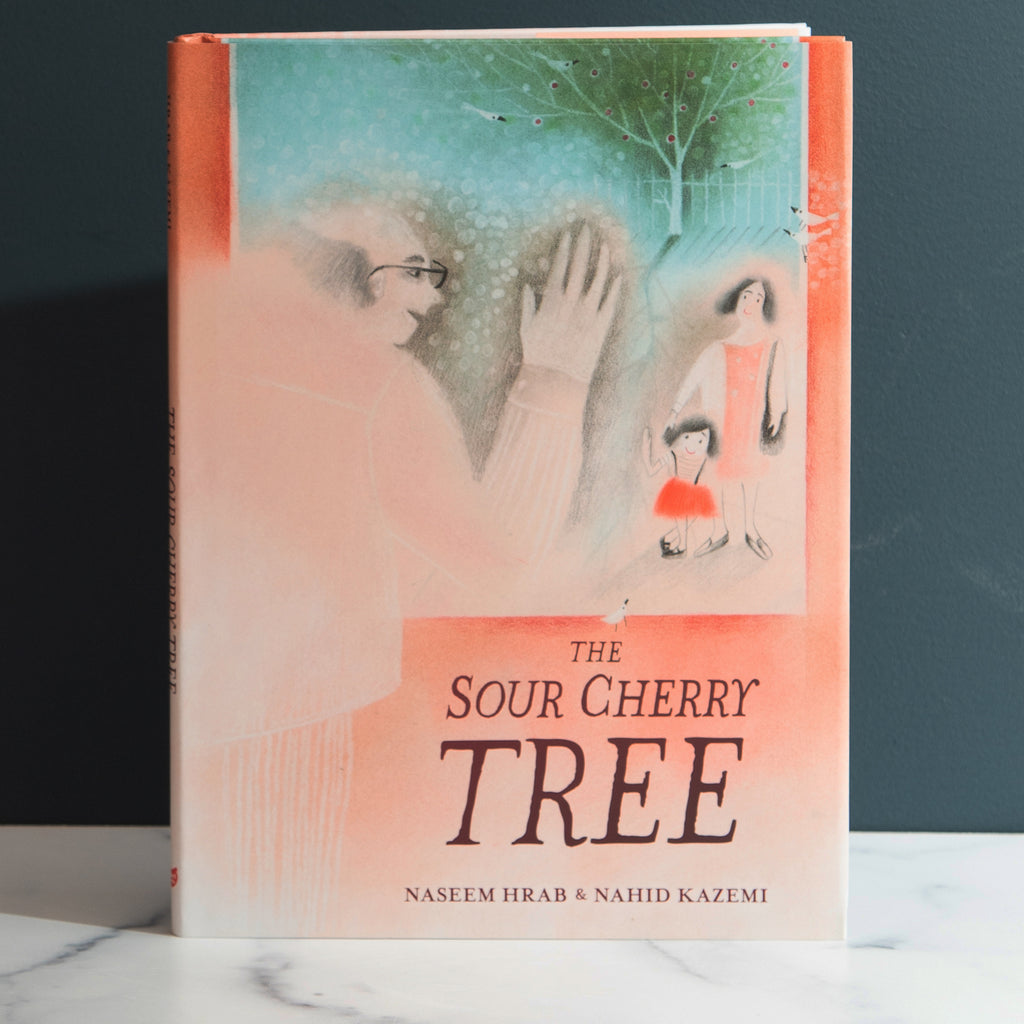 The Sour Cherry Tree by Naseem Hrab & Nahid Kazemi 
Baba Bozorg passed away yesterday, and there's a lot to remember about him... 
He always kept mints in his pockets. His eyebrows were as long as a cat's whiskers, and he wore striped slippers. He spoke Farsi loudly and English quietly. Most of all, he loved sharing fig cookies with his granddaughter. 
Naseem Hrab's touching story about the loss of a beloved grandfather, exquisitely illustrated by award-winning artist Nahid Kazemi, shows how memories can sometimes bring us the most comfort -- and how loved will always transcend language.