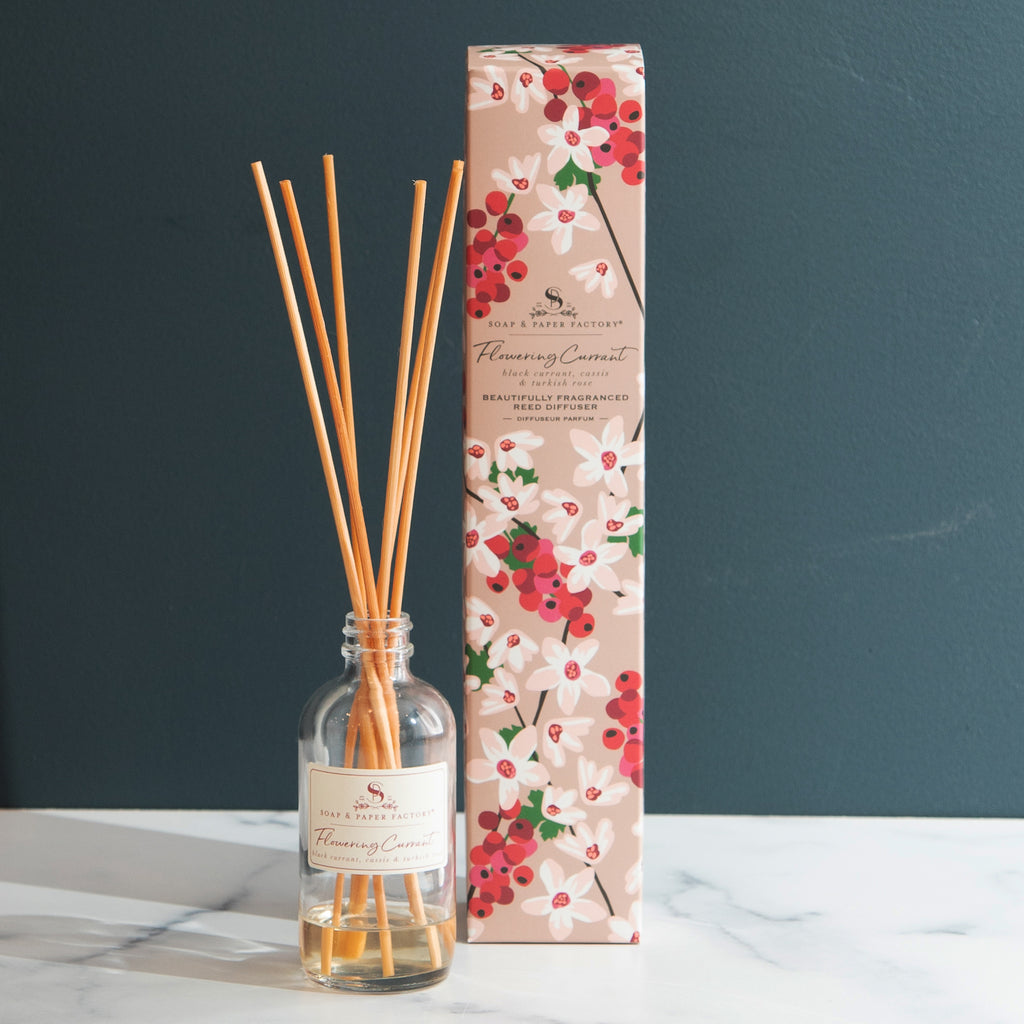 Flowering Currant 3.65 oz Reed Diffuser
Flowering Currant offers fruity and tart notes of Currant and Cassis, blended with deep, sultry and Floral Turkish Rose to create a beautiful, exotic blend.
Insert the reeds into the bottle, then flip the reeds and reinsert. Splay the reeds, and place bottle in safe place away from pets and children. Keep the black cap if you would like to close the bottle from time to time. This diffuser will last up to 6 months, and is perfect for smaller spaces.