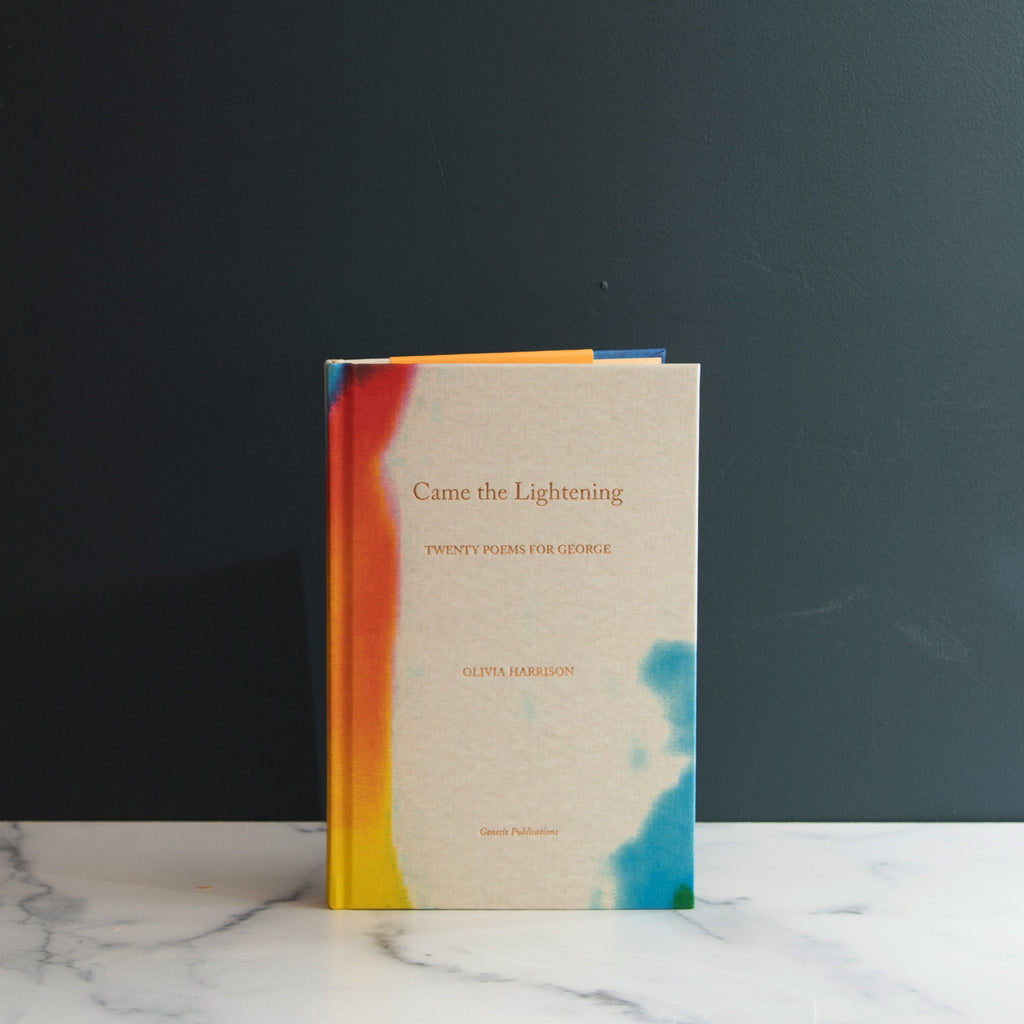 Came the Lightening by Olivia Harrison
Olivia Harrison presents Came the Lightening, a book of twenty poems dedicated to George, marking the twentieth year since his passing. 
As a contributor to the book Concert for George, the revised edition of I Me Mine, and George Harrison: Living in the Material World, Olivia is no stranger to writing beautiful words that have an ethereal connection to love. 
These poems are accompanied by a selection of photographs and mementos curated by Olivia, including pictures of herself and George. 
Came the Lightening sees Olivia reflect upon her life with George, examining the intimacy of the emotional bond in their relationship through a memorable series of poems. She delves into the phenomenon of losing a partner and the passage of time. 
In essence, this is a story of love.