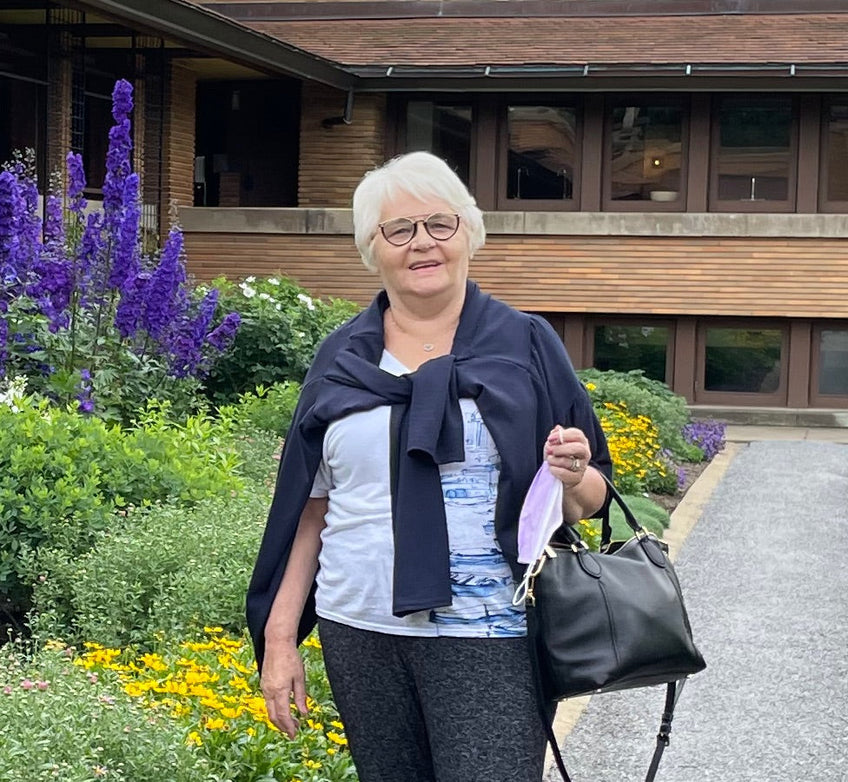 Wieslawa "Vicki" Pacak
In Remembrance
July 1, 1952 – December 21, 2021
Obituary
Wieslawa was born in Poland in the 1950's during a time when Poland was a communist and militaristic country, and resources were very scarce. In spite of the hardships of the time, her parents ran a bakery widely known for its whimsical treats and ice creams. In a time of so little, the bakery held the promise of plenty.
As the oldest sibling, Wieslawa always set an example for those around her. Regardless of the realities of the times in Poland, her family's home was always pristine, the bakery one of the best, and she managed to stay well ahead of the trends in fashion.
Without a doubt, Wieslawa was not someone who could be easily overlooked. So it was no surprise that when she was a young adult, a tall, dark, international man found himself unable to look away from Wieslawa. The feeling was mutual. This handsome stranger was 22 years older and lived 4,200 miles away from Wieslawa, in New York City. With her eyes set on the glitz and glamor of New York, Wieslawa moved to the United States, married the handsome stranger, Simon, and in true Wieslawa fashion, proceeded to become a blonde.
Wieslawa and Simon had two children, Karina and Doris. Her love for her daughters knew no bounds and she made sure that they, too, would inherit her love for fashion.
Confident in motherhood, Wieslawa felt strongly that her children should be raised both bilingual and bicultural. She spoke Polish to them at home, but understood that the land their language came from should be as familiar to them as the vocabulary they had mastered. Every year throughout their childhood, Wieslawa sent Karina and Doris to live with their grandparents in Poland. Each stay would last for 3-4 months and Weislawa knew that while her girls were away they would learn to love her from both near and far.
As Karina and Doris grew up and Wieslawa's hairstyles changed, but always a blonde, Wieslawa taught her daughters the importance of hard work. Without hesitation or adjusting her wardrobe, Wieslawa rolled up her sleeves and worked two jobs. She made sure that wherever she went, she left a trail of spotless surfaces and tidy spaces behind her. Never one to compromise on style, Wieslawa handled brooms and vacuums in freshly pressed pants-suits. And, Wieslawa always accessorized.
With the sudden and shocking death of Simon, Wieslawa was widowed at the age of 40. The loss of her husband deepened her effort to take care of her family. She worked extremely hard to make sure that her children and family would never go without. Whether that meant waiting in line for hours to buy cabbage patch dolls for her girls or sending boxes filled with gifts and food to her family in Poland. As a whole, Wieslawa made sure that anyone who crossed her path was taken care of and provided for.
Her generosity extended to many young immigrants who, like her, had left their homes to fulfill the promise of the American Dream. Because the reality of that transition was often harsher than expected, Wieslawa made sure that those who came to New York with nothing would have a place to call home. What she had she shared and she was often passing along her furniture as well as outfitting families with her children's clothing. She became a trusted advisor and surrogate mother to many and her daughters proudly remember finding out that many of their Aunties and Uncles were in fact, chosen family.
Just as her chosen family grew, her biological family also blossomed. With the birth of Evelina in 2005, Wieslawa became "Babcia". Shortly after, she was blessed with her second granddaughter, Izabella. Her two "princesses" were her greatest joy and everyone in the neighborhood knew who they were. Everyone in the neighborhood knew who their Babcia was.
All comments/photos/videos will be posted once approved by administrator