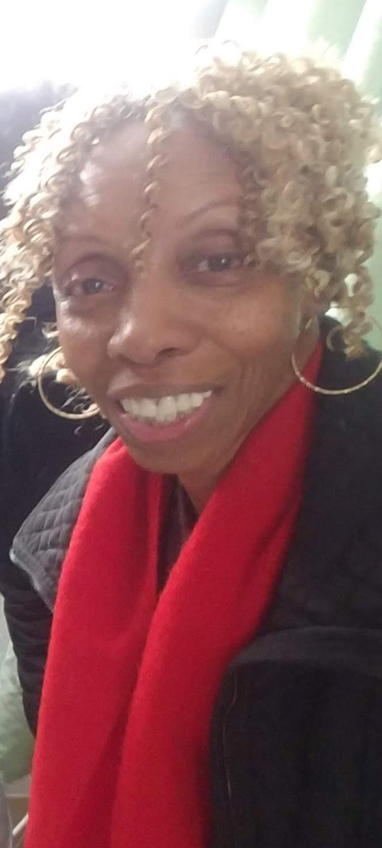 Sharyn Ruth Day
In Remembrance
June 20, 1949 - January 1, 2023
Visitation
Sunday, January 8, 2023
Sparrow A Contemporary Funeral Home Inc.
161 Driggs Avenue 
Brooklyn, New York 11211
Obituary 
A true Brooklynite, Sharyn Ruth Day was born in Kings County Hospital in Brooklyn, NY on June 20, 1949, to the late Frank Sr. and Helen Alleyne. Sharyn transitioned to be with the Lord on January 1, 2023. 
She graduated from Franklin K. Lane High School and received her degree from NYC Technical College. At an early age, she met the love of her life, Michael Day. They were married on December 24, 1974, and from this union, four children were born (Karen, Chris, Joy, and Greg). After taking some time off to raise her family, she re-entered the workforce to become a secretary with the NYC Board of Education. In 1978, Sharyn and Michael moved to Coney Island, where they raised their four children for 16 years. In 1994, they were so excited to fulfill their childhood dream of buying a home in Hempstead, Long Island.
Sharyn was a devoted Christian who loved the Lord Jesus Christ. She was baptized as a young girl and re-dedicated her life to God again by being baptized a second time in her adulthood. God gave her many gifts but the one she cherished the most was her ability to "serve." Her life-long journey was to serve her community, her family and, most importantly, her God. She was very kind and giving, always wanting the best for her family and friends. She was everyone's confidant and was known as the "neighborhood mom."
Sharyn was an animal lover, from dogs to cats to fish, she had them all. She loved music and enjoyed listening to Toni Braxton repeatedly. Sharyn was very inquisitive and enjoyed a good story; even if you didn't want to tell it, she asked anyway. She never backed down from a good constructive "difference of opinion." She loved to laugh and spread love to anyone around her. Sharyn was also known by everyone to always be in the kitchen, not only to cook but mostly to eat! She loved a good meal. She loved to stay active by dancing, exercising (Tae Bo) or walking. Like a typical NYer, she walked at a fast pace and her kids always tried to keep up. Sharyn was affectionately known for her infamous karate kicking move, the "Sharynette."
She leaves to cherish in her memory: two daughters, Karen Day and Joy Uzokwe (Chuka); a son, Greg Day; 2 bonus sons, Michael Jr. and Andre; 6 bonus daughters, Desiree, Michelle, Lisa, Sandra, Michelle, Meka; a sister, Francine Walsh; a brother, Frank Alleyne, Jr., grandchildren, great-grandchildren, nieces, nephews, cousins, and a host of other family and friends.