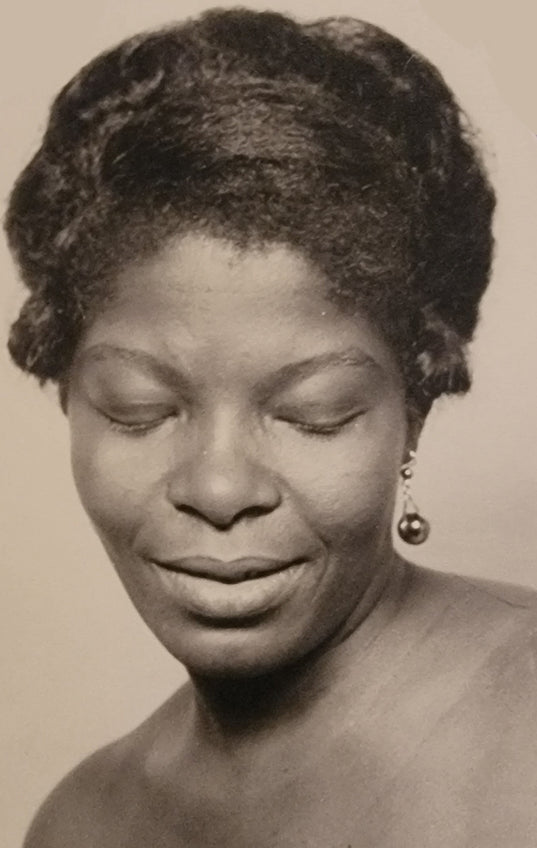 Pastor Lillian Augustina Polar
In Remembrance
November 25, 1933 - June 13, 2022
Celebration of Life
6th July 2022 at 3:00 pm-6pm
Pastor Joseph Dacres
Bethlehem Zion Church
789 Dean Street
Brooklyn NY11225
13th July 2022 at 10:00 am
Soul Seekers Deliverance
Ministries International
66 1/2 Old Hope Road, Kingston 5

Obituary
Pastor Lillian Augustina Polar AKA Dulcie or Brightflame was born in Craig Town, Jamaica to Keturah Campbell and David Polo on November 25th, 1933. David Polo worked as a shipmate and Keturah Campbell was a homemaker. Lillian had seven siblings with five of them preceding her in death Thelma (d), Juliet, Aldeith (d), Sunshine (d), Eleana (d), Joan (d), and Lynden.
Lillian had four children with Sydney Bryan; Glendon (Eric/Beka), Janet (Yvonne), Cecile (Mini), and Clement (Tucktu), and one child with Harold McKenzie; Margaretta (Joy). Lillian had twenty-three grandchildren: Racquel (Nicky), Mark, Marvin (Jason), Antoinette (Annie), Owen (Rudy), Raven-Simone, Charles, Robert, Tevon, Corey, Tristan, Trista, Elvis, Tori, Toni, Shea-Racquel, Emanaquette (Poochie), Junior, Raymond, Omar, Natalie, and Malik. She had numerous great children and great-great grandchildren.
Jack of all trades is a master of none, but oftentimes better than a master of one. It is safe to say Lillian mastered a great many things in her lifetime She spent her life immersed in the Christian Community and was an ordained minister. Lillian ran a youth club; Polar United Youth Club from her home at Job Lane in Spanish Town Jamaica, and she led a prison ministry at Rikers Island in New York City. Lillian was known as the family baker. She would lovingly mix the fruits and ingredients needed to make almost all the family's birthday and wedding cakes amongst others.
Lillian enjoyed baking, cooking, and dancing. She pressed hair and made wigs. Lillian attended Alpha Primary School in Jamaica however due to the need to take care of her family she was unable to complete her schooling in Jamaica. Lillian however earned her General Equivalency Diploma at Grand Army Plaza Library at the tender age of 55. Lillian originally migrated to London England in October of 1967. She spent two years in England before visiting Kenya, and then she migrated to the United States in August of 1969. Once in America Lillian lived in Brooklyn NY and worked as a live-in worker from 1969 to 1972 with the Kraut family. Lillian returned to Jamaica after Mr. Kraut, who filed for her, died so she could obtain her green card. She would return to the states to open a business on Reid Avenue. Shortly after her store closed Lillian worked as a housekeeper from 1975 to 1979. Lillian would open another store in the Bronx and would eventually return to housekeeping work to include working at Sheraton Hotel in New York and Garden Motel In Parsippany NJ. She worked until the day she died.
Lillian volunteered for the City as she would help to clean New York Avenue every Saturday, and she would volunteer her time cleaning the church. She will truly be missed by her family and friends worldwide!