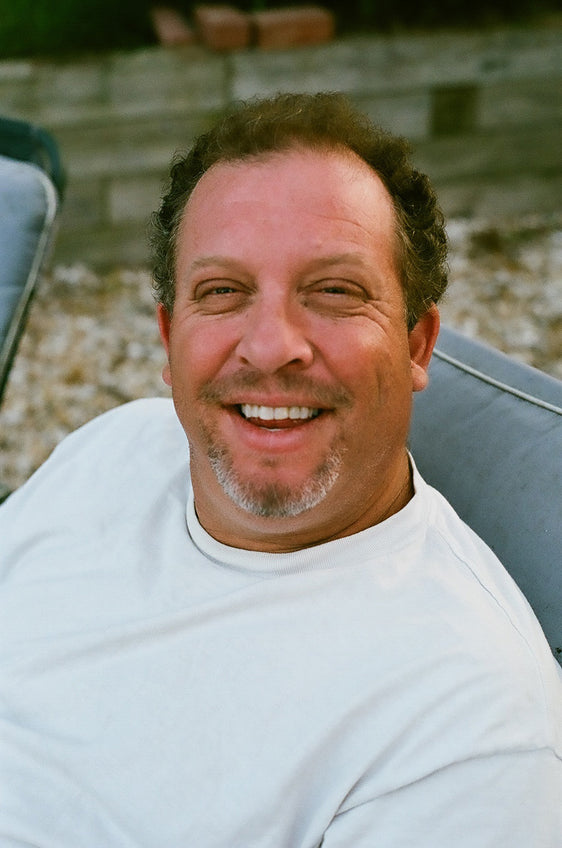 Daniel (Dan) Fadem
In Remembrance
October 23, 1964 - October 19, 2023
Obituary 
It is with great sadness that we report Daniel (Dan) Fadem of Brick Township passed away on October 19th, 2023 at the much-too-early age of 58. Dan was a compassionate and hilarious human-father, dog-father, brother, son and friend. Born in Queens, NY, he spent his childhood in Hazlet, NJ. He owned Coast to Coast Termite and Pest Control and was known for and prided himself on his long-term and close relationships with customers. Dan and his daughter, Sarah, also spent many weekends hunting for and restoring vintage treasures.
His immense empathy and curiosity led him to become a devoted musician, avid film buff and passionate fan of all forms of creative expression. Within five seconds of meeting him, he would have you in tears from laughing so much. Though he would leave no ball un-busted, there was no better friend than Dan during a crisis. One moment he'd be explaining the deep meaning behind a song lyric, and the next he'd be speaking in the sweetest of baby talk to his dog, Tipton.
Dan was a lifelong musician. His beautifully vulnerable songs captured the hearts of all who were lucky enough to hear them. From performing with his band Lode along the Jersey Shore to getting his daughter Faye started on her musical journey, he shared his passion for music with unabashed warmth. The lyrics, melodies, and musical moments he shared live on in so many of us.
He loved his dogs, Tipton and Kimi, as well as the late Trudy Fadem, more than any words can describe. Dan is survived by his mother, Barbara Fadem Chenal, stepfather, Tom Chenal, father, Igal Fadem, brother, Jonathan Fadem and Jon's wife, Terri Fadem, nephew, Miles Fadem, and former wife and lifelong friend, Laura Gesin. He was predeceased by his sister, Jennifer Kerr. He lives on through his loving daughters, Sarah Fadem and Faye Fadem, Sarah's partner, Oscar Tews, and his bear of a pup, Tipton Fadem, the pampered sir.
Friends and family are welcome to attend a memorial for Dan on Sunday, November 12, 2023, 12 PM at Sparrow Funeral Home (161 Driggs Ave, Brooklyn, NY, 11222). In lieu of flowers, we respectfully suggest a donation in Dan's memory to Rescue Ridge (Howell, NJ), the organization from which Tipton was adopted. Contributions can be made at rescueridge.com/donate or through their Venmo @RescueRidge with a note indicating who it is in memory of.