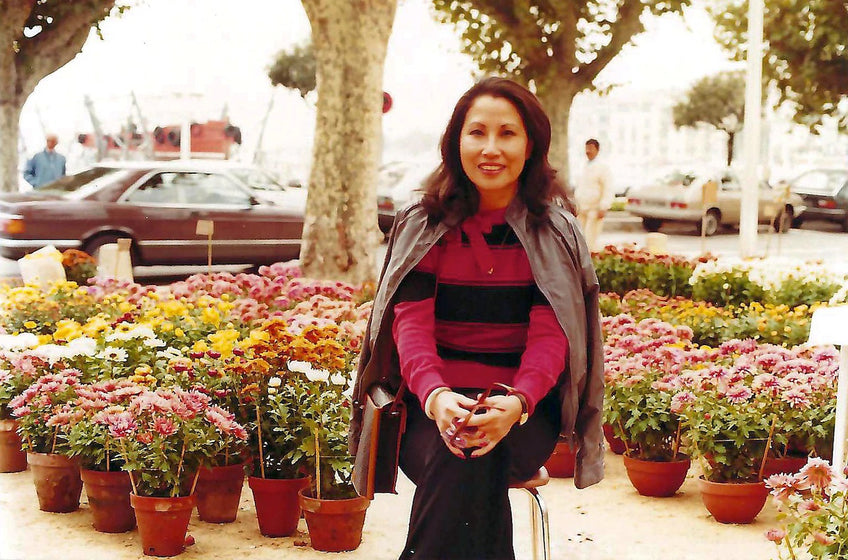 Connie S. P. Chen
In Remembrance
October 26, 1942 - May 16, 2021
Obituary
Connie S.P. Chen was born in Shanghai, China in 1942. Connie was an international business leader, a holistic healing practitioner, and a lover of arts and culture. Connie was the second youngest of six children and immigrated to New York in her 20s. Connie was an avid world traveler, often referring to herself as a "citizen of the world," though she always returned to the place she called home, the Upper East Side of Manhattan.
Connie was the CEO of Chen Planning Consultants, which she founded in October 1978. She was an internationally renowned pioneer in the unique field of holistic, multi-disciplinary financial planning, which was an approach she took in global corporate finance for Fortune 500 companies, State-Owned Enterprises (SOEs), Privately Owned Enterprises (POEs), international institutional investors, and global multi-family offices. This best practice of comprehensive, integrated, independent strategic due process has served many of her for-profit & pro-bono clientele.
Connie earned her Bachelor of Arts attending Providence University in Taiwan from 1960-1964 and successfully completed Harvard Business School's Advanced Management Program in business administration and business management, making her the first Chinese-American woman to do so.
As a Chinese-American, Connie envisioned herself as not just the bridge between the East and West, but also made it her mission to enhance global propensity and peace. Her goal was to foster, facilitate, and collaborate with both Asian and Western leaders to enhance global economic growth and international harmony. Connie prided herself on being a trusted advisor with a conscience.
Connie was fiercely independent and her friends and family often stated how they've never met anyone like her. She deeply valued her freedom, was never afraid to speak her mind, and always had a unique perspective to offer.
In 1987, Connie welcomed her daughter, May-Lynne, into the world, who has grown up to share Connie's passion for life, her value of independence, and being open and welcoming to all cultures and types of people.
In her own life, Connie found peace through yoga and holistic healing. After many years as a student, she eventually trained and became certified as a yoga instructor and holistic health educator by the Kripalu Center for Yoga and Health.
Opera was one of Connie's passions, and she was a long-time supporter and advocate for the arts. Connie saw thousands of operas in her lifetime, happily re-watching the same opera hundreds of times in different languages and at various locations around the world. She dabbled in dealing Asian Art and loved taking friends and family along with her to operas, art shows, museums, and cultural experiences, always looking to enjoy a great meal wherever she went. Connie's network of friends spans generations, continents, and traditions.
After a very long and private battle with cancer, Connie died peacefully at home on May 16th, 2021. She was surrounded by the people and music she loved. Her final days were filled with friends, family, and a continuous playlist of arias. Connie is survived by her daughter, May-Lynne, her sister, Betty, her brothers, Dragon and James, along with numerous nephews and nieces, and her many friends from around the world.
Connie was one of a kind. Her intensity was magnetic, her passion contagious, and those she drew into her circle from near and far admired her for those qualities.
Please consider remembering Connie by lighting a candle in her honor and bringing it somewhere unexpected, wherever you are today. Connie would have cherished the idea that flickering memorials to her influence are scattered around the world.
---------------
All comments/photos/videos will be posted once approved by administrator