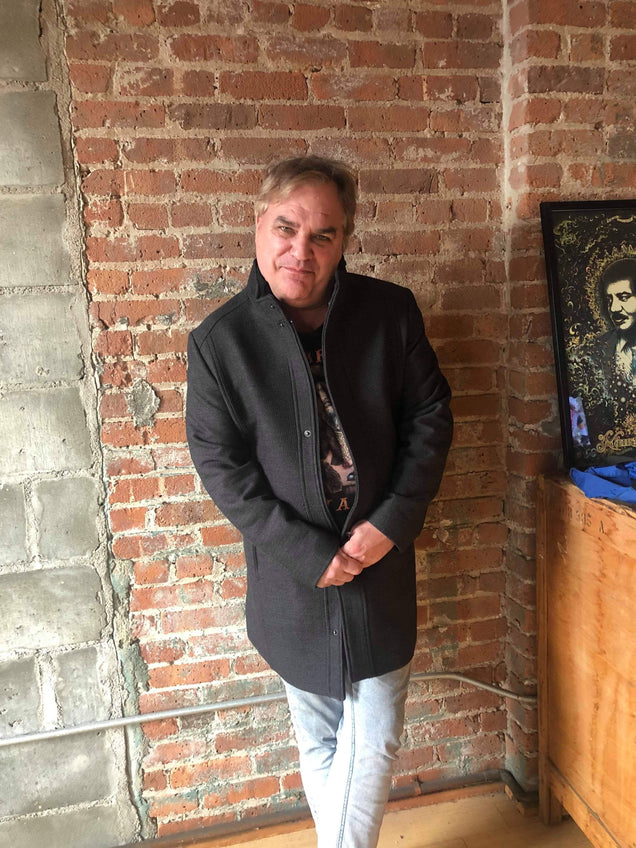 Bradley Owen Jordan
In Remembrance
April 30, 1962 - June 4, 2022
Obituary 
Bradley Jordan, 60, passed away at his home in Brooklyn, NY in May 2022. He is survived by his beloved son Nico Jordan who shares Bradley's brains, creativity, and love of film. Bradley is also survived by his brother Michael Jordan, sister Carol Jordan, sister-in-law Barbara Rosario, and nephews Julian and Emil Jordan. In addition to his close family, Bradley spent his life surrounded by close friends in Kansas, New York, and around the world whom he always thought of as family.
Bradley received a bachelor's degree from the University of Kansas and a doctoral degree in Comparative Literature from the elite University of Pennsylvania. While at Penn, he was chosen to provide several translations for an anthology of 20th century poetry from the original Russian to English. Out of college, he taught at the college level. After leaving college teaching, Bradley spent over two decades as a teacher in the New York Public School System. For several years, he ran the NYC GED Program. His particular love was teaching students from other countries for whom English is a second language.
Bradley was an avid traveler who lived the life of locals. He was as at-home strolling on the Nevsky Prospekt as he was dining in a restaurant in Croatia, holding forth in a cafe in Bordeaux, or feeding a jukebox in a dive bar in Mulvane. He loved escorting his mother to countries abroad, something she loved even more because it gave her cherished time with him. Bradley spoke multiple languages.
After retiring from teaching, Bradley turned to one of his great loves, that of writing. In 2021, he finished his first major novel and was working on a second at the passionate urging of his nephew Julian. Bradley was also a lover of music (Elvis Costello, who he bragged about having once spilled a drink on). He had about two dozen songs which he called his favorite, each of which he could talk about more passionately than the last. He was a lover of sports, winning the Kansas state junior championship in golf as a teen. Bradley ran multiple marathons in the U.S. (including NYC and Boston) and Spain, and he never missed a University of Kansas basketball game. He loved Texas A&M college football, but only to indulge his mother and sister. From his childhood he maintained a rather inexplicable love of the St. Louis Cardinals and the Los Angeles Rams.
His clever remarks on anything that piqued his interest, from a St Louis Cardinals game to the writings of Dostoyevsky, will be missed by everyone who knew them well.