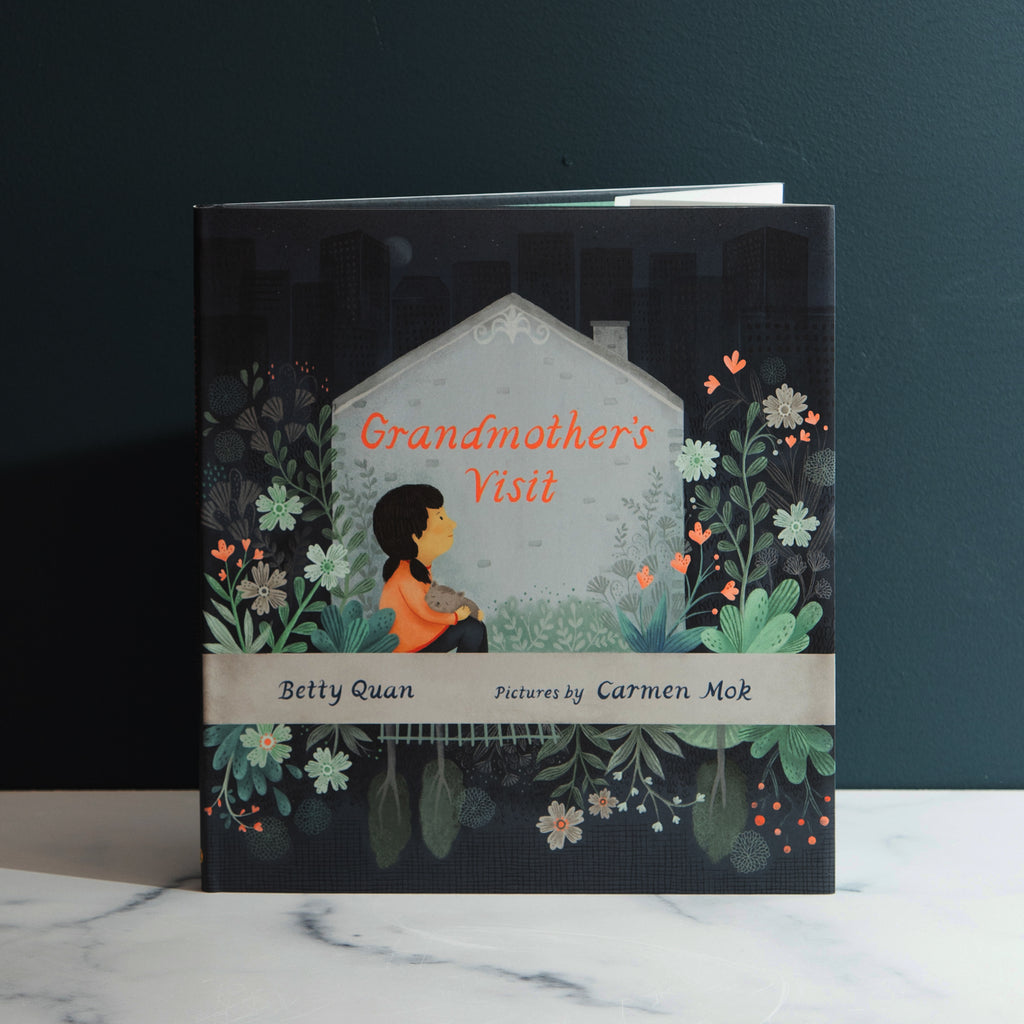 Grandmother's Visit by Betty Quan 
Grandmother lives with Grace's family. She teaches Grave how to measure water for rice and tells her stories about growing up in China. She walks Grace to and from school every day. 
Then one day, it is Father who comes to pick up Grace after school. When they get home, the door to Grandmother's room is closed, and Mother and Father speak in whispers. Then one day, Grandmother's room is empty. But even after Grandmother is gone, there is a way for Grace to receive one final visit. 
Carmen Mok's gentle illustrations show the love between a child and her grandmother in this story that will resonate with anyone who has lost a loved one. Betty Quan's picture book debut is haunting, yet hopeful.